Story Time at the NCBC
Friday, May 31, 2019 by Miss Kathie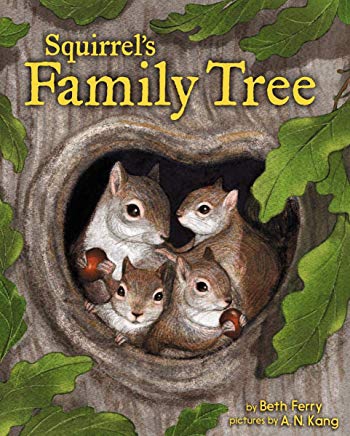 At today's Story Time at the Nature Center at Butler Corner, we had 35 in attendance. The weather was beautiful and we were able to go out, into the forest, sit on our beach towels, and enjoy a Colorado blue sky and warm sunshine for the first time in many months. We read about squirrels and how they store acorns. During the cold winter, the squirrels go searching for their hidden caches, but often cannot find the acorns they hid in underground places. Then, often, the acorn sprouts and another tree, or in the case here, in Southwest Colorado, an oak bush begins to grow.
After the story and several fun songs, we colored squirrels and made squirrel puppets. Playing in the woods, the play area, and visiting the goats is always a fun way to end story time.
---
---
---
The Library at Butler Corner is awesome. Please come and visit. There are so many beautiful books – children's books, middle grade books, and adult books. We have a loft where you can curl up and read, and all the books are check-out-able if you have a membership to Butler Corner. Memberships are $20 per year for an individual, $30 a year for a family of 5, and $50 a year for the "birder's special" for those who want to come early in the morning or late in the evening to walk the trails at the Nature Center.
The library is an "old fashioned" library with pockets inside the books where you sign the card to check it out. Most of the books are nature related, except for the children's books where we have a large selection of not only nature books, but fairy tales, story books, poetry, fables, and books about other cultures.
---
Previous Posts