Autumn
Tuesday, September 23, 2014 by Kathie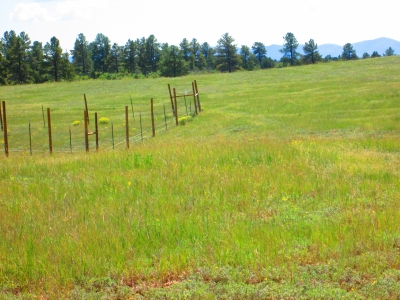 How did Autumn arrive so quickly? Summer sped past! And what a dry summer it was. Everything in the forest and pastures had turned yellow and crunchy by early August. Then the blessed rains came. I have never seen my corner of the world so green in September. Green! Not yellow, orange, or brown. We haven't even had a heavy frost yet to turn the oak leaves, although they are slowly changing as if they remember they should be turning. Acorns have slowly ripened. There should be plenty for the squirrels and bears to share. Whenever I could grab a moment, I sat on my tractor, mowing down rabbit brush. What a pleasure to be out erasing the "acne" from the fields, as if I were painting a new canvas. And now, Autumn is here and it is still green.
---
---
---
The Library at Butler Corner is awesome. Please come and visit. There are so many beautiful books – children's books, middle grade books, and adult books. We have a loft where you can curl up and read, and all the books are check-out-able if you have a membership to Butler Corner. Memberships are $20 per year for an individual, $30 a year for a family of 5, and $50 a year for the "birder's special" for those who want to come early in the morning or late in the evening to walk the trails at the Nature Center.
The library is an "old fashioned" library with pockets inside the books where you sign the card to check it out. Most of the books are nature related, except for the children's books where we have a large selection of not only nature books, but fairy tales, story books, poetry, fables, and books about other cultures.
---
Previous Posts