About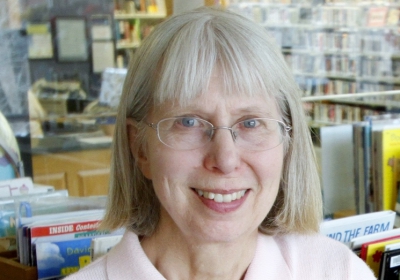 Kathie Butler is blessed to live on the same farm all her life, formerly owned by her father, and grandfather before that. She raises alpacas for their luxurious fiber along with goats, chickens, geese, cats, and dogs. She is also the executive director of The Nature Center at Butler Corner.
Kathie graduated Salutatorian of her class and went to the University of Northern Colorado where she earned her Bachelor of Arts Degree in Elementary Education. After graduating, she taught for three years on the Navajo Reservation in Arizona and then returned to Colorado where she completed her teaching career, having taught elementary students for thirty-one years. She published a classroom newspaper for most of those years, The Second Grade Times, and led an after-school writing club as well as a stamp collecting club.
After she left teaching, Kathie was blessed to walk right into her new job as Children's Librarian at the Dolores Public Library where she had a Story Time for preschoolers every Wednesday morning and eight after-school groups four evenings a week, working with children through middle grades.
A full member of the Society of Children's Book Writers and Illustrators, (SCBWI), Kathie is also a member of the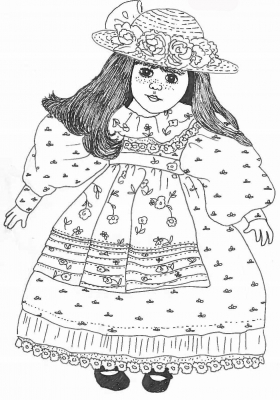 Southwest Christian Writers Association, (SCWA) and has attended most of their yearly conferences as well as teaching workshops several times.
Kathie has always enjoyed writing and drawing and has written several books, working now at getting them published. She has attended the Highlights Foundation Writers Workshop in Chautauqua, New York, many SCBWI conferences, the Write for His Glory Conference in Chicago, an illustrators conference in Houston, Texas taught by Diane Stanley and Chris Demarest. Most recently she attended the Colorado Christian Writers Conference at Estes Park, Colorado.
Along with her alpaca ranch, Kathie has taught 4-H students and adults to weave and to felt alpaca fiber. She was club leader of the Alpaca 4-H Club for eight years and taught the children to care for alpacas. The 4-H members walked the alpacas through an obstacle course, and even taught them to wear costumes for the County Fair.
Kathie retired from the library in August of 2016 to open The Nature Center at Butler Corner where she now has Story Times every Friday, has a beautiful welcome center with a library,compost toilet, a park with plenty of picnic tables, a story trail, and a children's play area. She also has a beautiful new weaving studio. Life is full and beautiful!